The brand "JAWHARA CREATION ©" its SWEET EMBROIDERY Company specializes in Sequin Embroidery, French cultural heritage, the only technique used to fashion Haute Couture and the Making of luxury or very high-range.

A Universe Deluxe Neo-Retro, the Wellness and Authentic Value Sure!
LOOK TOTAL: Classicism a "French touch"!




/ / TOTAL LOOK TIMELESS, and ELEGANT GLAMOUR FOR IT bloggers! / /



My another blog : http://lamodederoselyne.blogspot.com/




Le Blog Google : https://plus.google.com/u/0/110804863053790836558/posts::

EMBROIDERED PIN "LITTLE BLACK DRESS" - 16 august 2013,12:30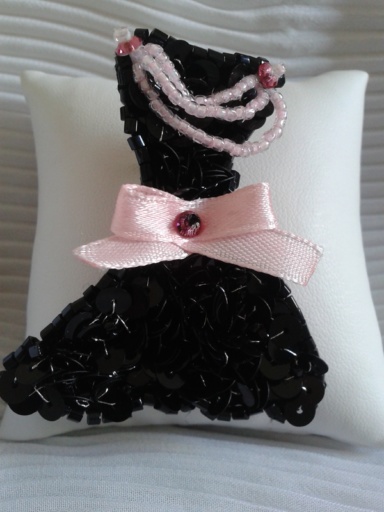 The little Black Dress mythical, indispensable to our dressing room was made pinned!

Here is my latest creation of a unique and created in Haute Couture Embroidery concept, following up French know-how.

this jewel "DRESS" worthy of the luxury jewelry.

Fully embroidered with beads and sequins crackled with detailed finishes: small necklace 3 rows of pink beads and belt-pink satin bow.

It is sold at a price of € 49.00 on the following link:


BRACELET BLACK AND WHITE "SOS" - Thirsday 12th September 2013 14:47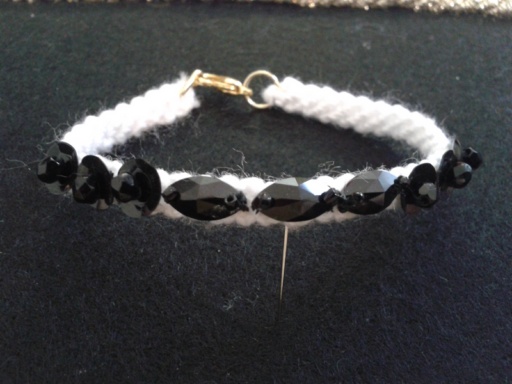 Strap together two cultural expertise: France (through its broken after laying Sequin Embroidery) and Brazil (by weaving over DMC).
The installation of rhinestones and sequins represent the word "SOS" in Braille.
Concept protected. Finish clasp.
This little accessory "LOVE IT" just waiting to be worn, "SOS".